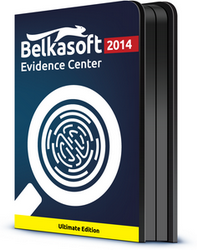 Get 15% discount on Belkasoft Evidence Center!
Belkasoft Evidence Center makes it easy for an investigator to search, analyze, store and share digital evidence found on the hard drive or the computer's volatile memory. The toolkit will extract digital evidence from multiple sources by analyzing hard drives, volatile memory dumps, iOS, Blackberry and Android backups. Evidence Center will help investigators quickly locate and analyze information found in social network remnants, instant messenger logs, internet browser histories, mailboxes of popular email clients, peer-to-peer data, multi-player game chats, office documents, pictures, videos, encrypted files, mobile backups, system and registry files.

Click here to learn more
Get 20% discount on Diskinternals Raid Recovery!
Diskinternals Raid Recovery helps forensics and criminal investigators to extract data that has been erased. Using proprietary low-level protocols permits Diskinternals Raid Recovery to locate and recover more data than it would be possible by using other forensic tools. Diskinternals Raid Recovery combines the simplicity of the user interface with sophisticated information recovery features and proprietary algorithms, helping investigators to perform comprehensive information recovery in just a few mouse clicks.

Click here to learn more